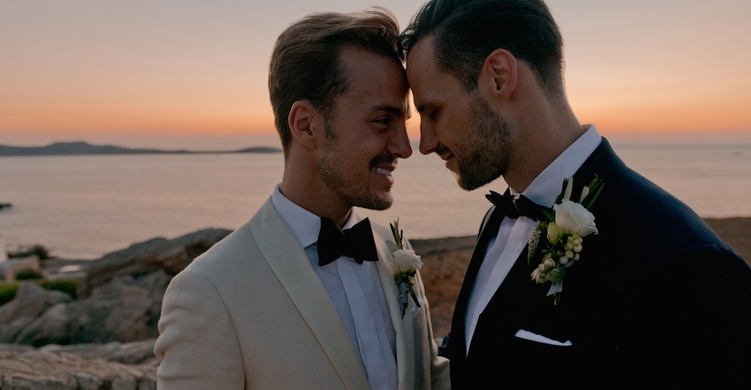 Nicholas & Karsten a Wedding in Mykonos
They went on their first date about six years ago. Nicholas knew there was something special about Karsten the first time they met. Karsten played hard to get for a while, but eventually came around as well. It's been a whirlwind of a ride ever since. They decided to move in together just a few months after they met and have been inseparable ever since.
I decided to design a very polished and formal décor, incorporating less conventional colors, including black. This gave me a lot of space for creativity and uniqueness. I used long tables to create an imitate family style feel, with simple decorative accents that did not shift the focus from the beautiful surroundings.
I will never forget the heartwarming speeches from their friends and families and their emotional exchanging of vows.
Photography: Nadia Meli
Cake: Pavlov's Lab
Tableware: White Lilac
Florals: Red Box Days
Furniture: Stylebox Rentals
Sound & Lights: Music Essentials