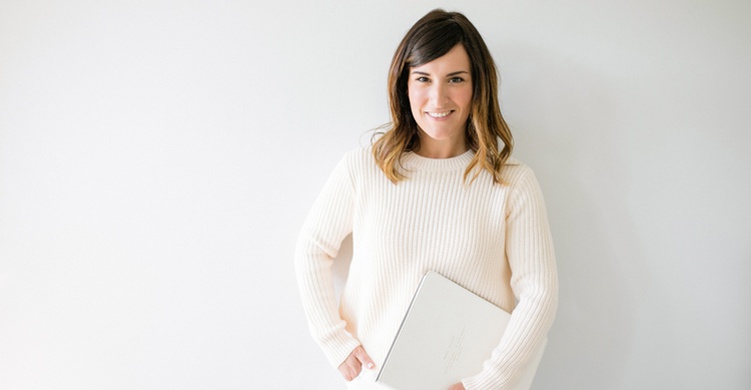 Seven Years Ago
A lot of people from clients to colleagues often ask me how it all started. Well the truth is that i didn't quit my job because of an actual binder but i did trade my safe corporate job for my dream job and working from home.

In 2001, after I finished school, I moved to London to study Law. When I graduated university I started working in various corporate jobs. I dreamt of power suits and high heels (although the "high heels" part never materialized since I remained a devoted flat-shoes kinda gal!). I worked alongside some of the best people and I quickly built a successful career.

This was until 2009 when I returned to Greece as I had been offered an amazing shipping law position in Athens. I was so excited to return back home, to be close to my family and old friends and to start a new life there. However the reality of the job market in Greece was nothing like I had imagined.

And now you will ask, what happened to the "binder" story? Well, to take you back a few years, during my years in the UK I owned a binder. Once every month, I used to walk up to my local newsstand and buy a bunch of wedding magazines, of which needless to say Martha Steward Weddings was my Bible! On those typical rainy London weekends, I spent hours browsing through every page of these magazines, ripping off the articles and photos I liked and sorting them in my binder in various categories I had created, like gowns, bouquets, decor, dresses for the mother of the bride, etc. Until now I wander what was the purpose of this binder back then. I was too young to even think of getting married at the time, my friends weren't getting married and it certainly didn't even cross my mind to give up on my career, especially after having spent years of my youth buried behind tons of law books.

After working for a few months in Athens, I realized that I wasn't fulfilled by my job. I was working long hours, nights and weekends and spent most of my free time thinking and stressing out about my job. I knew I needed to make a change. And this is when I stumbled on my old binder. In just a few months, after some serious researching and planning I took the leap, quit my job and started my own wedding planning business.

So far this has been the best decision I have ever made. If this story sounds somewhat familiar, I do encourage you to start exploring the possibility of making your dream a reality too.

Don't get me wrong, I am not saying you should quit your job. I am encouraging you to start exploring your dream in a smart way. First, figure out what you are passionate about. Then use your spare time to really research what is involved in turning this into a career. Last, don't rush into quitting your job, but use it to fund your dream.

And remember, our dreams change and evolve over time. Don't feel bad if you realize you weren't on the right track after all. There are definitely multiple paths to happiness. Just be sure to get out there, search for your path and you never know, you might end up realizing that this is leading you towards something far better that what you had dreamt about.