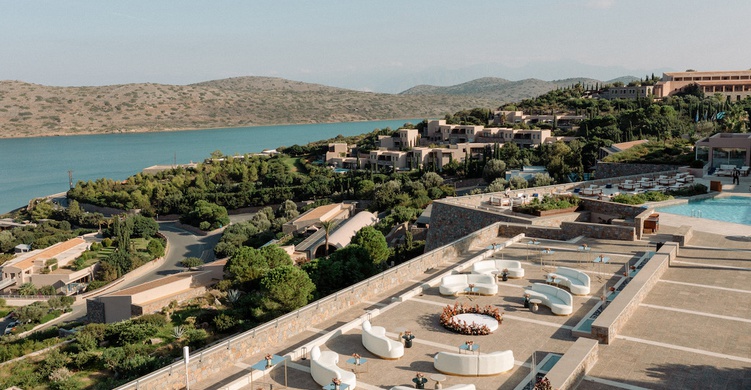 A Luxury Destination Wedding in Elounda, Crete
Linda and Mike met over a decade ago and after loosing touch for a few years, reconnected and formed a close bond. One of their shared passions has been travelling the world, but Greece was one of the few destinations they both had not explored. Loving gastronomy, culture and warm hospitality Crete captured their hearts and quickly decided that a wedding in Crete was the perfect location for their wedding.
They chose Blue Palace Luxury Resort for its unique location, opposite the worl-famous island of Spinalonga, a historical landmark featured in the best selling novel "The Island". For their ceremony we created an intimate setting where we positioned the couple in the center, surrounded by their closest friends and family in order to create a more inclusive feel. Their reception was held at Anthos Restaurant which features a herb garden shares and shared a typical Cretan architectural design while sharing a farm to table philosophy.
The decor design was based on a rich burgundy color palette, incorporating gold accents and black details in order to create a luxury aesthetic.
It was a breathtaking evening with touching speeches by the couple's family and friends and a party to remember!