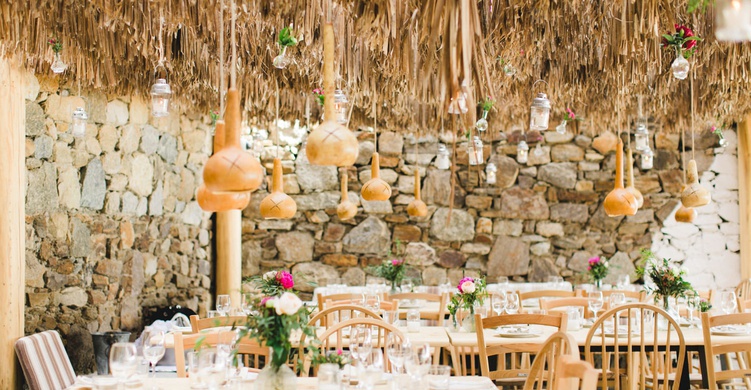 Constance & Joel, A Wedding in Mykonos
Constance is the only bride I have known for longest. We started speaking back in 2014 and 3 years later we finally met in person. Throughout this time we built a bond that was so much stronger than a profession relationship. I felt like she was my friend by the time the wedding day had arrived.
From the start the happy couple had their hearts set on having a Mykonos wedding and they wanted this to not just include the day of their wedding but a holiday filled with celebrations and leading up to the big day. And that is exactly how it happened. It was a wedding holiday with their closest friends and loved ones.
On the day of the wedding the bridal party gathered in the bride and groom's room to kick off the celebrations for the big day. The start of the day was filled with emotional moments, gifts exchange, champagne, hugs and lots of love.
Later guests gathered on the beach barefoot for the wedding ceremony which was set on the sand. The couple exchanged vows right before sunset.
We used bohemian details and bright colors to enhance the dryness of the Cycladic landscape while still maintaining the natural beauty of the surroundings.
We timed the reception so the guests could enjoy the idyllic and truly dramatic colors of the sunset during the cocktail hour while the newlyweds were taking photos.
There were some unforgettable and truly touching moments during the reception, including the emotional first dance of the bride and groom, the traditional dancing of the new combined families, breaking of plates, sky lanterns release and the heartwarming speeches of the couple families.
It seems like the end of a wonderful journey but I hope this is just the beginning of a new friendship for us!
Photography: Anna Roussos
Venue: Alemagou, Mykonos
Florals: Red Box Days
Cake: Pavlov's Lab
Stationary: Atelier Invitations
Videography: George Zorbas