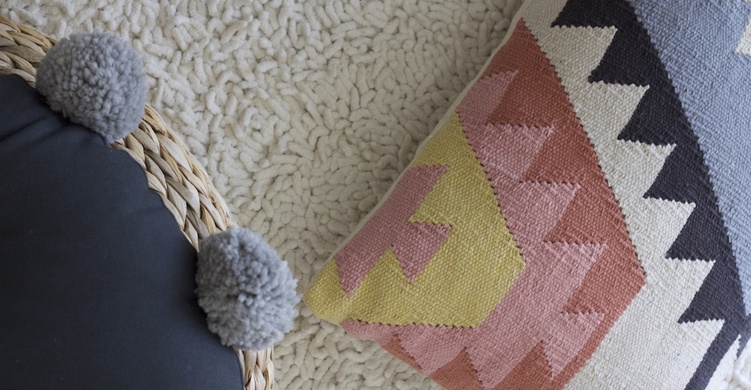 My Home away from Home
For those of you who follow my Instagram account you will know that a few months ago I rented a house in the island of Paros in the Cyclades.
For the first time in all of my dozens of years on this earth, I'm the queen of my own castle. I went from 3 family members, to 2 roommates in college, and once I returned back to Greece for good, logic, budget and fun told me to keep the cohabitation trend going.
So on a (very) cold day in January I took the boat, travelled all the way to what is a very popular summer (nonetheless) Cycladic destination and found a little dream house. I paid a year upfront and decided to call it my own for the next 12 months! I had met someone close to my heart, who lived there permanetly, and I was inspired to embark on an adventure with him. He works as a florist for weddings too which means from May until October he needs to be here on the island. Which means the back and forth could not work for us.
And you might think: She is crazy and impulsive! I won't blame you. That's what my friends thought. And as a person who has made a life out of overcompensating about my decisions, I gave everyone a very logical explanation of the reasons behind my decision and how it was the rational and practical things to do and mostly how I would end up saving money with this move.
My creative nature and love for anything pretty had found a new found purpose in Home Decor! So the excuse that I so cleverly made up about saving up went out of the window. Thank god for a few items I had collected from wedding styled shoots and some kitchenware that I had brought back from my big London to Athens move!
In all seriousness, relocating even part-time somewhere is not an easy process and it doesn't happen overnight. Just because you show up doesn't mean the hard work of "belonging" is done for you. This is the hardest part for me, especially in my 30s. Even more so, moving to a small island community. And this is still something that I am stuggling with.
Although it has only been a few months, here are some things I have discovered:
1. You will find out definitively if you are an introvert or an extrovert.
My mom was always been convinced that I'm an extrovert because I am outgoing and social but I have always known in my heart of hearts that I recharge best alone. This lesson was especially potent for me because I work from home, so I don't even have co-workers to get some human interaction with.
2. You are cleaner/messier than you think.
This one works both ways. When your house is a disaster it's clear that its you who are to blame. And when it's clean you can take comfort that you have yourself to thank.
3. You will run out of food and you are the last line of defense and it is the worst.
Living alone means that when you are out of groceries, you are actually, painfully out of groceries and on an island in the winter, delivery is not a viable option!
4. You find out things about yourself
That you love cooking or talking to strangers on the street, or learn to live with bugs and how to go about fixing your leaky faucet!
When I switch off my bedroom lights, I am grateful all over again for this time in my life where I get to rule my roost and make the rules. And the crazy part? Living alone is the farthest thing from lonely I have ever felt.
I hope you enjoy a little tour into my own island home below that has been created with so much love, excitement and happiness to make it look like my very own heaven!