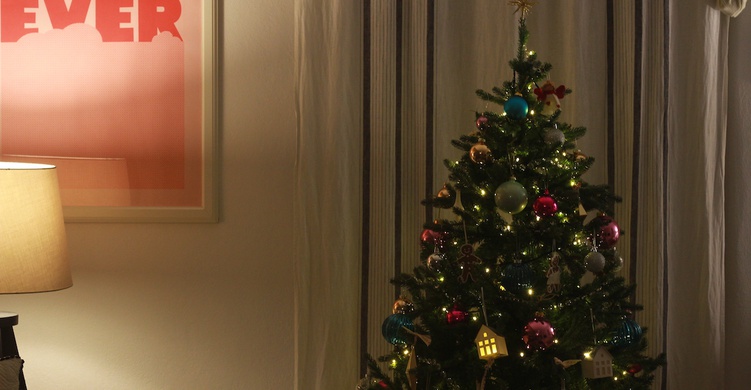 It's that time of year
It's that time of year again, when we fill our homes with the smell of freshly baked sugar coated cookies, when we get pieces of glitter all over our face, and lighting the Christmas lights every day seems more important that getting our morning coffee.
We spend our days in shopping malls trying to guess what our family could possibly love to get as a surprise, in order to add that extra dose of joy. Christmas is coming and for me this time of year has been my favorite. Maybe because I am entering my "slow" season and filling it with travel, spending time with my loved ones, listening to Christmas tunes over and over again, makes me want to cling to each fleeting minute of the holiday season for so many reasons.
As a kid I always wanted the days to pass and for the day to arrive that I would try and stay awake to finally see Santa coming down chimney. Now, all I want is for all of my family to be in one place, happy and healthy. That's it. The thing is that I can't name a single material thing I am hoping to get this holiday season (I'm sorry mom, I just made your job a little harder.) I think growing up has made me far more emotional and I am just happy to be with the people I don't get to see nearly enough.
So, what is it that I want most out of these days? I want to sing holiday tunes in the car, decorate my tree at home, my parent's tree and my tree in Paros (yes I have 3 trees!). I want to eat Christmas sweets until I am disgusted with myself, I want to reminisce about past holidays with my parents, holding hot coffee cups. I want to wake up from the door bell of Christmas carol singers, which is my dad's favorite Christmas tradition. I want to wake up and run to my parents house upstairs in my pajamas where mom is already making breakfast and unwrap gifts. I want our annual family dinner with my family, aunt, uncle and cousin all talking at once, being so loud.
For me Christmas is family and love. It is a sting of memories we keep building that make me warm and happy inside. I hope yours is filled with family and love. These are the things that matter at the end of the day.
I am sharing below a few photos from how I have experienced Christimas decoration in my 3rd hoem in Paros and generally on the Island!
Hope you enjoy

xoxo