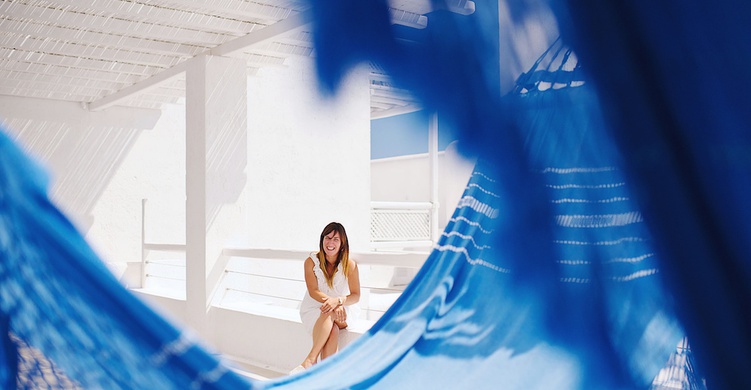 My 35th Trip Around the Sun
It feels like yesterday I was writing this exact same post but another 365 days have passed me by. One more year feeling blessed to be alive and as I try to gather my thoughts to write this blog post it seems hard to sum up what this year has been like.
A fun fact about me, I used to considered 34 as my scary age and have no idea where this came from but seeing this number passing by I can only say it has been a happy year to come and pass in my life.
So can I summarize it all? I will give it a go! One more year of balancing multiple things. My business, my home, my 2nd home in Paros, my friendships and family. Balancing has not always been my forte and I am still struggling with it. In terms of work, which always gets the longer end of the stick, it was certainly a good year. Next year is certainly looking busieρ with lots of more projects but I would like to think that in my 34th trip around the sun, I managed to prepare a great support system and a great team to help me out. I have just hired a new assistant and I am so positive and hopeful this will give me more space to focus on the things that I love doing in this job, delegate the things I am not so drawn to but also add more balance in my life as a business owner, daughter, girlfriend, sister, friend.
This year was filled with beautiful destinations and traveling, from my "Deep South" trip in December – January to my local travels to Santorini, Mykonos, Monemvasia, Costa Navarino and the annual "Girls Trip" trip in my favorite city in the world, Istanbul with my mom, aunt and sister!
The last year also held some other life events. I found out I suffer from a Thyroid condition which needs regular monitoring. I renovated my bathroom and warehouse which sound small but were a couple of major and massively exciting, may I add, projects for a girl who likes renovations and organization.
On the other hand I do wish I had found some more balance to allow more time for my friendships which are hard to keep with everyone's schedules being so different, with friends having totally different lives to me, growing their families, having kids and me having a long distance relationship and having to split my time in two places ,has been difficult to strike the right balance. I also felt that I didn't have enough time for myself and doing new and exciting hobbies. This is somthing that makes me think I prioritised on work but also other around me, more that me and this I something I decided needs changing. But I am here, thankful to be alive and willing to try to make my life even better.
As I enter this new year, I realize that we don't have to push ourselves to have a spectacular year, filed with remarkable or life-changing movements. For me it feels enough that I have my family, my health, my partner Nikitas, my small house in Paros, my dear friends who stand by my and my crazy life, business, my wonderful team, who gave me countless of hours of laughter and support during the wedding season.
So there is absolutely nothing I want of in this moment. At this moment I want to be grateful and not ask for more. I am thankful for everyone who is with, in celebrating each day we live in.
Photography: Thanassis Kaiafas