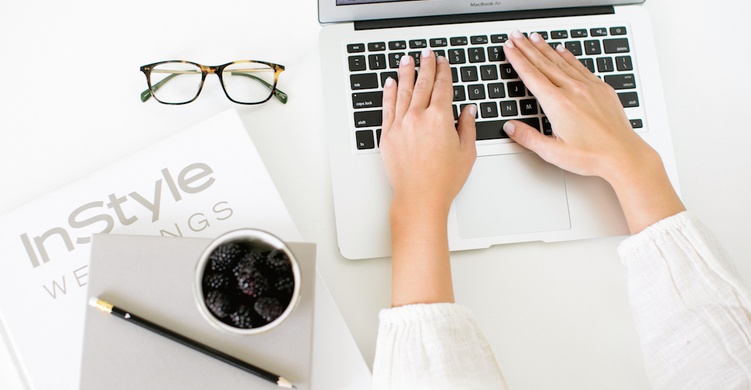 How to get your life back after the end of Wedding Season
Without exception, all small business owners have at one point or another come across the issue of mis-managed time. In the first 2 years of my business operations, I only had to worry about 3-5 weddings. I was so excited about making my business a success that nothing else mattered in my life. I was working all hours, even on weekends and frankly loved every minute of it. Even the fact that I did not have time to see my friends and family didn't really bother me. I was doing what I loved and that was the center of my life.
A few years passed, my business took off really fast and the workload begun to pile up. I was easily putting in 80-hour weeks just to try to keep that momentum going. Things got tough and my urge to have a personal life grew bigger. So I thought that if I kept this up I would soon be at the verge of starting to resent my dream job! And this I would not allow myself to do.
So being the "planner geek" that I am I set some rules to balance out for both my personal and my professional life. In all hosesty all plans went out of the window as soon as the wedding season started. Its all chaos and mess for us from May - October and all my fellow wedding vendors will agree that planning a normal life during that time is almost impossible. But thats not to say that for the rest of the year we shoudl follow the same pattern. So today I decided to share with my dear readers what helped me get my personal life back after each season ended. And seeing that today is the first Friday witout any weddings, setting up or travelling for work, I think its only fitting to post this today!
1. Exercise: Exercise is the best buffer between work and life. Allocate 2-3 times a week for a workout. Be that a Pilates class, which is my personal favorite or a simple 1-hour walk. Try to do this outside your house especially if you have a home office like me. Leaving your home office or office naturally gives you distance from work. And exercising also forces you to shift your focus to something else and not think about work.
2. Switch off: Working with clients from all over the world means that you will be getting emails 24/7. Set a clear working day, for example from 9:00 am to 5:00 pm or whatever suits you and at the end of the day, step up from your desk, turn off your email and work phone (if you have a seperate one) and call it a day! You should have an allocated time for work and this should not coincide with your personal time.
3. Make time for those special people: This applies even in a super busy wedding season where most of your weekends are spent away from home. People, you need to make time to see your family and loved ones! Even if this is for 1 hour and a quick coffee or a mid week drink, that is enough.
4. Write it down: Keep a work and personal life To-do-list. Both are equality important and those personal life to dos cannot be taking the back seat just because you have a busy work life.
5. "Me Day": At least once per week, you need to allocate a day where you do nothing work-related! This includes blogging, tweeting, instagraming, facebooking, etc. This should be your personal day and all about you. So get out of the house, go shopping, go to the hair salon, go for dinner, drinks, dancing, meet friends, stay at home, do a spring clean, whatever it is that make you happy and is not work-related. And ideally, start working this up to twice a week so that you can finally managed to have a regular weekend like all other people!
6. Group it: Group your errands and run them once a week. Don't waste your time and energy running a single errand every day. Choose a weekday and a quiet time to avoid long queues, like sometime close to lunchtime to run all your errands at once.
7. Splurge: It might sound like a luxury but it might be worth hiring a professional to do some of the tasks that take you a lot of time to do, like cleaning your house, dying your hair of having a mani! Professionals tend to do these much more efficiently, much quicker and if you make your research you will realize that they are a lot more affordable than you though.
Give these tips a go and you will be surprised with how easy you will start getting your personal life back!

xoxo

Vana